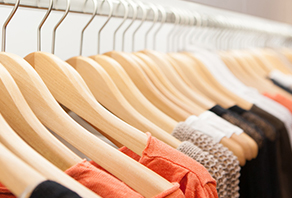 Today, the fashion industry is one of the fastest growing industries.
The needs of the market dictate the expansion of production capacities for sewing clothes and shoes and the subsequent prompt delivery of products to the consumer.
Therefore, the complex delivery services clothing and footwear is a sought-after by many companies.
"Formag Forwarding" offers unique logistics solutions designed specifically for fashion industry participants.
For several decades, we have successfully and efficiently implemented the following areas of work in the field of clothing and footwear delivery:
cargo consolidation in our warehouses in China (Shenzhen, Shanghai, Tianjin),

commercial inspection (checking the assortment of cargo with the packing list, counting places, weighing, quality control),

packaging and repackaging of cargo,

delivery to Russia by sea or

by air transport

,

cargo insurance,

using sensors to detect unauthorized entry into a vehicle,
Our clients are both large foreign manufacturers and retailers of the Russian fashion industry market.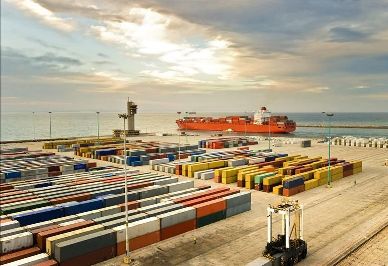 Requirements for wholesale transportation of clothing and footwear
Despite its apparent simplicity, delivery of clothing and shoes in large batches requires a special approach and equipment.
The transportation of this type of product by the group of companies "Formag Forwarding" is carried out in specially prepared containers of various load capacities. The concept of transportation of textile products requires compliance with the following conditions:
maintaining the necessary temperature for the safety of things during transportation,

the need to pack the cargo in plastic wrap, special paper or covers,

use of absorbent materials in shipping containers,

if necessary, the equipment of containers with adjustable rods, for the transport of clothes on hangers.
Special attention should be paid to transportation of clothing well-known brands. The fact is that this cargo often comes with related products, which include: hangers, branded packages, advertising booklets, all kinds of accessories, etc.
If the transport involves the presence of these items, then it will be necessary to comply with special requirements for customs clearance of such cargo.
Therefore, if you save your time and money, it is better to entrust these tasks to a reliable and proven transport company.
Advantages of transportation of clothing and footwear with "Formag Forwarding"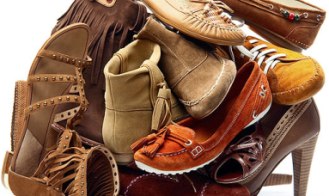 Organization of any client conditions for

transportation of clothing and shoes

.

Provision of transport equipped with special equipment.

Availability of unique logistics schemes for the delivery of clothing.

Regular transportation of textile goods.

Disinfection of the space when loading a new batch of products.

Knowledge of all the nuances of customs clearance of clothing and shoes, certification, declaration of conformity.

Providing a full range of services: transportation, customs clearance, storage and insurance of cargo.
Thanks to the provision of a wide and high-quality service, working with the Formag Forwardig group of companies allows you to significantly reduce the time and overall costs of wholesale cargo transportation of clothing and shoes.
Our employees are well acquainted with the specifics of this type of delivery and will individually select the best route and type of transportation for any order.